Thank you for visiting this site. It has been created to give you the ultimate Chicago Real Estate search experience. It's very fast and easy to navigate on a desktop, iPad and any mobile device. Ever searched for homes on a slow and cumbersome site? It's frustrating! You can thank someone now that you found this site.
Let me explain a few things to help you best navigate this site:
Notice the items on the top menu: Map Search, Luxury Homes, New Construction, Buildings, Neighborhoods, and Market Reports. Click on one and you'll see a list of properties. Then, there are sidebars with lots of relevant quick click links on the side of the page for desktop. On mobile, just scroll farther down the page to see the links. It's so easy. Every item on the top menu is organized this same way so you can zoom through your searches.
The Interactive Map Search is a great feature that gives you the power to draw out an area, see a list of properties with their location on the map, and then refine the search right there. All the properties are valid and not fake like you would find on some other websites. It's an MLS search almost exactly like Realtors have access to.
You can save searches, and get daily email alerts for new listings, price changes, sold data, and market reports. You'll find that the Advanced Search is so specific that you can get alerts for individual condo buildings with a pool and a balcony and stainless steel appliances and a lake view and in a specific school district, and so on and so on.
You can then favorite all the properties you love. If you need more info about a specific property, simply click the "contact us" button near the property. A form quickly pops up with all your contact info pre-filled. All you need to do is type in your question and hit send. There's also a Facebook Messenger chat form on every page. It's so easy to
And here's a bonus- you won't be bombarded by tons of agents' calls and emails. It's just us and we're the best in the business. You get personalized attention. We know that you might not have any thoughts about buying or selling a home yet. We know that you just may want to search. That's perfect because it's exactly why we created this site. We know some people They are looking to buy a home today. We accommodate everyone without pressure. We just bring tremendous value.
It's our goal to create the best search experience. And, our vision is to help motivated people through the whole selling and buying process so they are totally confident with their decision. We know that it's the biggest transaction most people make in their whole lifetime. And, we hope to be there the whole way with you.
We want to be the agents that you tell all your friends and family about because you know they will be taken care of. This search page just facilitates the whole process. It's makes it easier for you as consumers and us as agents.
So get started today! You can quickly sign up for an account by
Thanks again for visiting!
Russ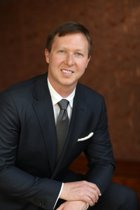 I designed this site. I believe in providing you with lots of value. That's the motivation behind developing this site.
Two more valuable links: Here is a great blog about Chicago Real Estate for you. And, here's a link to the Chicago Tribune Real Estate Section.
I believe in keeping things simple.
I believe in 100% client satisfaction.
You can contact me directly with any question by text or call at 312.835.2550. Here is a link to my personal site RussVilt.com. Please share this site with anyone who wants a powerful real estate search.